About Ray Ellis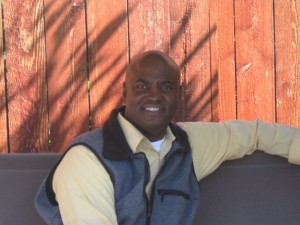 Ray Ellis
began his law enforcement career with the Orange County Sheriff's Department in Orange County, California. After working for a number of years in the maximum security facility, he transferred to patrol working along Orange County's coast as well as the inner canyons and barrios. After 8 years he moved to Idaho and continued his law enforcement career, serving as an instructor for the Idaho POST Council.
Ray was first ordained into the ministry while living in Orange County and now serves as the Associate Pastor in his home church in Nampa, Idaho. A former United States Marine, he is a public speaker, communicating to groups of all sizes on the topics of community and personal safety. Since 1999 Ray has been a primary instructor for the Idaho POST Academy – Police Training Institution for Idaho- instructing on subjects of Arrest Control, Cultural Diversity and for the last five years exclusively on the topic of Instructor Development, where he teaches other officers to be POST certified instructors. He is currently serving as the lead sex crimes investigator for the agency where he works. He has been married to the same woman for 27 years and has three children; two sons and a daughter. Ray lives with his family in Idaho.
Ray's debut novel, a work of urban fiction,
N.H.I.: No Humans Involved
, was released in March of this year.
You can visit Ray online at
www.urbanfictionunleashed.webstarts.com
or connect with him on twitter at
www.twitter.com/RayEllisNHI
or Facebook at
www.facebook.com/#!/pages/Ray-Ellis-Author/116322698426928
.
The Interview
Could you please tell us a little about your book?
NHI is really about one of the prejudices common to law enforcement, the us versus them syndrome. The main character, Nate Richards, is assigned to solve a series of murders, but in the process a new street gang surfaces and Nate's girlfriend has been kidnapped. The question of who is a good guy and who is a bad guy is central to the story. The quandary Nate has to wrestle with is will he succumb to his instincts to take matters into his own hands and himself become part of the NHI, No Humans Involved.
Who or what is the inspiration behind this book?
There are a series of beliefs that are common to the law enforcement psyche, one of which is NHI: No Humans Involved; which basically states that there are certain people or people groups that are less than human. In most case this relates to druggies and gang-bangers, thugs and such. But the conflict comes when one of the persons in this group bucks the stereo-type and is more than expected or one us less. For me the question was, as a law enforcement officer, what would I do if confronted with that very contradiction. This was my inspiration for NHI.
What is the most important thing in your life right now?
Right now, in the wake of the storms that have wreak havoc throughout the south and
the killing of Osama Bin Laden, now more than ever the value of family and friends and my faith in God have risen in even higher levels of important.
What do you feel is your biggest strength?
Relating to people. I love people and watching people, they fascinate me. I love teaching and watching growth take place.
You know the scenario – you're stuck on an island. What book would you bring with you and why?
If I were stuck on a desert island what book would I take? First am I alone? Remember the people thing- But most of all I would take my Bible because it is, in my opinion, the best piece of literature ever written. It deals with the whole of the human story, the best and the worst of what it means to be man; and it reveals God's heart for mankind.
What is the most important lesson you have learned from life so far?
The most important thing I've learn from life is the importance of love, of forgiving one another and the accepting and giving of grace. As one of my friends said to me before she died at 86 years old, "When you get to be my age you realize all you have left are the memories. Make good memories."
About N.H.I.: No Humans Involved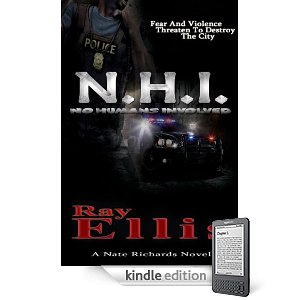 Half of Treasure City is controlled by a violent street gang. The other half is controlled by fear. A rookie detective, Nate Richards, is thrust between the two. Abyss, a mysterious street gang moves into the valley and people have started dying. Nate's girlfriend suddenly disappears and the gang is being targeted as the cause. With his partner fighting for her life – the result of a vigilante's bullet, political pressure from above, and time running out to find his missing girlfriend, Nate has to overcome the darkness that has taken over the city and threatening to consume his soul. Forced to fight to stay on the case, he has to work against his command and the elements of the streets while trying to hold on to his faith that seems to make less and less sense as details unfold. With darkness growing and evil seeming to swell, will Nate have enough time to solve the murder and discover the identity of the new gang leader before his girlfriend becomes the latest victim in the growing violent total? Will he succumb to get the job done by any means necessary, or will he become part of the problem and prove that there are No Humans Involved?

Leave a comment
author interview
,
Author Promotion
,
Interview
,
Virtual Book Tour
blog tours
,
BOOK PROMOTIONS
,
ebooks
,
Literal Exposure
,
N.H.I. No Humans Involved
,
PROMOTE YOUR BOOK
,
pump up your book
,
Ray Ellis
,
review from here
,
SELL YOUR BOOK
,
Stone House Ink
,
urban mystery
,
virtual book tours
http://reviewfromhere.com/tag/literal-exposure/